About The HOD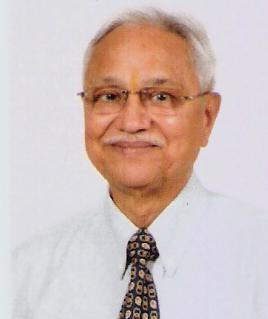 Mr. Shrikant Narayan Kane
(HOD Perfect Academy)
Mr. Kane has played a long fruitful innings in his career spanning nearly five decades. At this stage in life, now he wishes to share with others, the fruits of his wide ranging experience in life in general. Mr Kane has worked in diverse capacities in various fields.
He established excellent track record in Pharmaceutical Marketing, Electronic servicing, Teaching computers, Developing Software Packages, Marketing the concepts of Nutrition and Healthy food for weight management. Now since the turn of the century i.e. year 2000, he has devoted himself exclusively to training the youth in Spoken English & Personality Development. Although he has proven excellence in every activity taken up, he has still a lot of steam and is still open to learn new skills. He firmly believes in tasting success, always!
Mr. Kane is quite active and keeps excellent health. To remain idle is not in his nature and it is his earnest desire to share his success with others and to give away what all he earned from his life. Therefore he prefers to teach the young generation the route map of successful life. In fact, that is how he wishes to make a positive contribution in the grooming of the youth.
With his agreeable personality and a flexible disposition, it is his major strength to get along easily with others. He has a wide circle of friends and acquaintances and people know him for his strong positive values, a dependable integrity and a cheerful attitude.
Summary of Personal Details:
Been teaching spoken English and Soft Skills (Personality Development) for close to fifteen years now.
Has a proven ability in interpersonal management and in effective verbal communication with a long experience of using English as the major medium of conversation.
Has excellent proficiency in speaking English, Hindi and Marathi.
Participated in Management Training sponsored by employers at various stages.